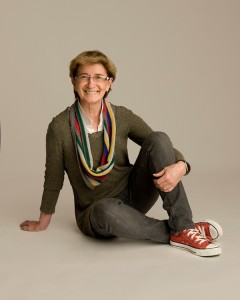 Born in New Ross, Co. Wexford, Irish artist Margaret Egan now lives and works in the seaside town of Monkstown, Dublin.
After qualifying as a draftswoman, Margaret studied under the famous Breton sculptor, Yann Renard Goulet, RHA from 1963–67 and then continued her education at the National College of Art in Dublin from 1967-69.
Margaret has been exhibiting her work since then, both at home and abroad and has received much critical acclaim. Her work has been exhibited in Ireland, England Wales, France, Portugal, New York and Singapore.
About her work Margaret says:
For me my work is a living thing, it never stops, it embraces and fascinates. I am influenced by everything; even the apparent boredom of things has a meaning. The link between people and landscape intrigues me and the endless layers that lie therein.
For Margaret "landscapes are like people-moody, complex, dynamic and never finite".
(Gerry Walker, Irish Arts Review)
View more information about Margaret's current and past exhibitions.